"The mission of the KAEP is to ensure the professional development of its members by promoting fellowship, providing educational opportunities, and informing members of political, social, and emerging disease issues that affect the veterinary community and enable them to provide quality care for the horse."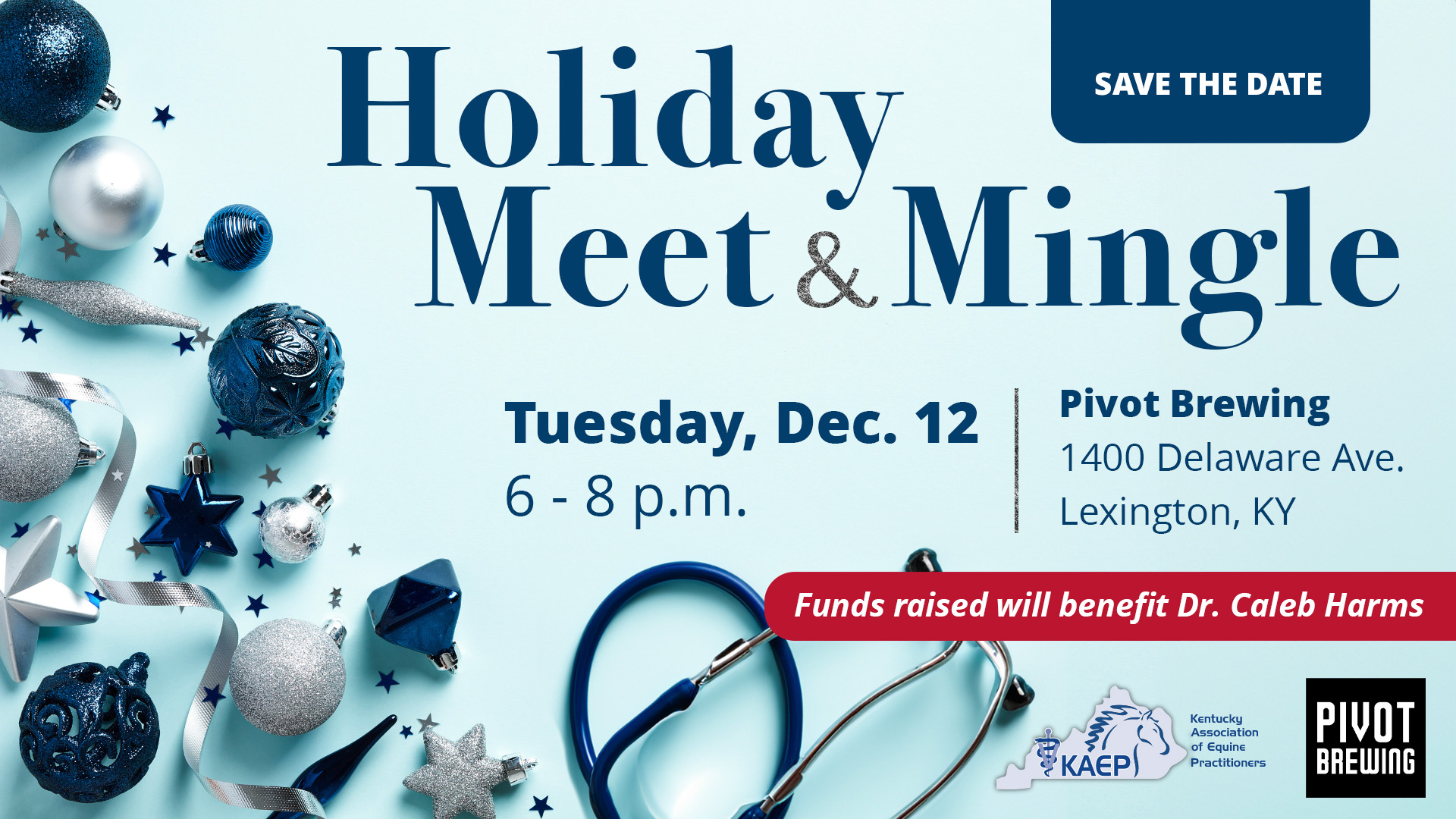 Hello!
The Kentucky Association of Equine Practitioners is hosting a "Holiday Meet & Mingle" on Tuesday, December 12, from 6 to 8 PM at Pivot Brewing in Lexington. This event is intended to welcome veterinarians who are new to our area, including interns, residents and new associates, and all equine veterinarians are encouraged to attend!
Monetary donations will also be accepted at this event to assist Dr. Caleb Harms in his recovery. We encourage your attendance and support.
With all of the challenges equine vet med is facing, it's our hope that this casual event will provide a space for connection and friendship, letting both recent grads and accomplished vets get to know one another over heavy appetizers and drinks – no RSVP required.
Questions? Email [email protected].